Ronald McDonald House Charities Southwestern Ontario, which operates under the legal name Southwestern Ontario Children's Care INC., is committed to maintaining the highest level of accountability, fiscal responsibility and organizational transparency. We welcome you to review the information found on this page and invite you to contact us with any questions.
---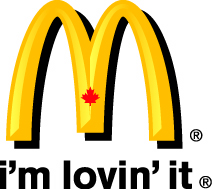 Our Relationship with McDonald's
As our founding and forever partner, McDonald's Canada is committed to supporting RMHC Southwestern Ontario. Last year alone, their contributions accounted for 25 percent of our total revenue!
Funding from local owner/operators in partnership with RMHC Canada is raised through initiatives like McHappy Day, the McDonald's Happy Meal program, coin box program and Day of Change. Local McDonald's Restaurants also provide "little" things like fresh coffee and to-go coffee cups that accommodate our guest families' needs. Thanks to McDonald's Canada, we are also able to leverage large national partnerships and committed employee volunteers.

RMHC's Relationship & McDonald's

Our Relationship with the Medical Community
To help provide families with supportive resources, we rely on strong partnerships with the medical community. These relationships have grown over our 30+ year history and help us to bridge access to health care for families through:
Medical professionals and communities contribute to RMHC Southwestern Ontario in a variety of different ways:
They are actively engaged as members of our board of directors and committees.
They provide support for our Ronald McDonald Houses and space for the RMH Family Room London and Ronald McDonald House Windsor.
They assist with contributing to operating costs and donations of in-kind services.
They volunteer their time and services through the Dinner Program and other volunteer initiatives.
This valued support helps us to expand our program capacity to meet the demands of those families that need to stay close to their seriously ill or injured children.

View Our Annual Reports and Financial Statements
Find more information on RMHC Southwestern Ontario's measurable impact, including updated statistics on families served, programs and development initiatives.
2018
2016-2017
2015-2016
2014-2015
2013-2014

Review our Privacy Policy
RMHC Southwestern Ontario respects your right to privacy. All employees and volunteers are required to comply with privacy policies designed to protect the confidentiality of your personal information. For more information please view our Full Privacy Policy.
For an accessible version of our Privacy Policy or Annual Reports please email bevans@rmhc-swo.ca