Founding and Forever Partner
Our heartfelt thanks to each of our national partners for their unwavering support. We could not do what we do without you.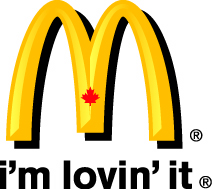 ---
National Mission Partners
---
Family Partners
Thank you to the corporations, their employees and community groups who provided over $5,000 in 2018 to support our families.
---
Local Partners $10,000+
---
Local Partners $5,000 - $9,999
77 Classic Hockey Tournament
Bell Media
Braxx Railings
Candy Canes & Cocktails
Day Long Runathon
Enterprise Holdings
F Cancer Grey Cup Fundraiser
Fairytale Feast
Hyde Park Plumbing
Johnstone and Cowling LLP
Kevin Siddall Baseball Tournament
Lerners LLP
London and District Concrete Forming
Contractors Association
London Bridge Walk
McCormick & Company, Inc.
NA Engineering Dress Down Days
Slo-Pitch Tournament in Memory of David White
The Tricar Group

---
Operations Partners
Ecolab
Kruger Products
La-Z-Boy
London Hospital Linen Service
Mother Parkers
Newell Rubbermaid
Payworks
Sealy
Sony Canada Charitable Foundation
Thirty-One Gifts
Triple D Electric Ltd.
Convergint Technologies

---
Payroll Giving
A payroll deduction plan is an easy and seamless way to make a big difference by donating a set amount from each pay cheque. Thank you to the many employers who run a payroll giving program for us. Having this reliable source of income helps us to plan and budget our projects into the future.
Thank you to our 2018 Payroll Donors:
Cargill Value Added Protein
Damar Security Systems
FCT
McDonald's Restaurants of Exeter, Kincardine & Goderich
Nestle Canada Inc.
Ontario Power Generation
Ronald McDonald House Charities Southwestern Ontario
Spriet Associates

---
Adopt–A–Room Program
The Adopt-a-Room program presents the opportunity for donors to support one of the 39 rooms in the Ronald McDonald House London and Windsor or the Family Room at Children's Hospital London Health Sciences Centre. Room sponsors help ensure the ongoing financial viability of Ronald McDonald House Southwestern Ontario and enable these rooms to be kept in excellent condition for all the families that come to stay.
Thank you to our 2018 Room Adopters:
EDA - Western District
In Honour of Bill and Hazel Quick
Knights of Columbus, Belle River Council 2775
Smiles 4 Miles Soccer Tournament
Soccer Dogs Tournament - In Memory of Ronny Betterley
The Optimist Club of Oakridge Acres
The Shamrock Club
Wayne Toyota