Founding and Forever Partner
Our heartfelt thanks to each of our national partners for their unwavering support. We could not do what we do without you.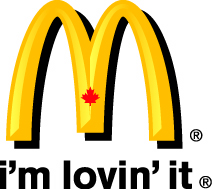 ---
RMHC Canada Partners
---
Local Partners $10,000+
---
Local Partners $5,000 - $9,999
100 Miles for RMHC-SWO
1832 Asset Management L.P.- Dynamic Funds
Alpha Delta Pi Foundation
CI Investments
CIBC Private Wealth Management
Concept Millwork Corporation
Consys Group Inc.
Economical Mutual Insurance
Company
HIRA General Contractors
Kids Curing Cancer
London Bridge Child Care Services
Kids Helping Kids Walkathon
Lower Lakes Towing Ltd.
Maureen Burke
McCormick Canada: Clubhouse
Division
The OVer Company
Windsor Essex Community
Foundation
---
Operations Partners
Agropur
Best Western Lamplighter Inn
Brandsource
Canus
Cherished Pieces
Dowler Karn
Ecolab
Goodwill Industries
Heimstra Trailer Sales Ltd.
Holiday Inn Express
Integrated Video and Surveillance
Kilred Winding Industries
Kruger
La-Z-Boy
London Hospital Linen Service
Mars Wrigley
Martin Brower
Mother Parker's
Payworks
Playtex Baby
Sony Canada Charitable Foundation
Thirty-One Gifts
Urban Barn
---
Payroll Giving
A payroll deduction plan is an easy and seamless way to make a big difference by donating a set amount from each pay cheque. Thank you to the many employers who run a payroll giving program for us. Having this reliable source of income helps us to plan and budget our projects into the future.
Thank you to our 2020 Payroll Donors:
Cargill Value Added Protein
CIBC Canada
Damar Security Systems
McDonald's Restaurants of Exeter, Kincardine & Goderich
McDonald's Restaurants of London, Car-Jon Family Restaurants
McDonald's Restaurants of London, GIOPALM Inc.
Nestle Canada Inc.
Ronald McDonald House Charities Southwestern Ontario
Royal Bank of Canada
Spriet Associates
TD Bank
---
Adopt–A–Room Program
The Adopt-a-Room program presents the opportunity for donors to support one of the 39 rooms in the Ronald McDonald House London and Windsor or the Family Room at Children's Hospital London Health Sciences Centre. Room sponsors help ensure the ongoing financial viability of Ronald McDonald House Southwestern Ontario and enable these rooms to be kept in excellent condition for all the families that come to stay.
Thank you to our 2020 Room Adopters:
A.P. Plasman - Windsor Plant 1
Alisha Jilani Foundation
Active Industrial Solutions
Canadian Slovak Villa of Windsor Inc.
CF Masonville Place
Go Platinum Realty Inc.
Impact Auto Auctions
In Honour of Darlene Circelli
Little Rock Farm Trucking
McDonald's Exeter, Goderich,
Kincardine, Wingham Team in
honour of Raymond Reid
Miracle Max's Minions
Nancy & Friends
Optimist Club of Oakridge Acres
Reliance Home Comfort
Siskinds LLP
Sun Parlour Rodeo
The Thompson Family
Trucking for Kids
The Vail Family
The Witherspoon Family