Families needed you and you gave them comfort
---
Thank you, always. From them, and from us.
When you have a sick child, sometimes even being just outside of the hospital can feel too far away. The Ronald McDonald Family Room and the Ronald McDonald Cart with a Heart are two programs that serve all families with a child in hospital.
The RM Family Room is located on the paediatric inpatient floor and is only a few steps away from the bedside. If that is too far, the RM Cart with a Heart delivers beverages, snacks, books, activities, and comfort items directly to the bedside for patients and caregivers.

The first time I walked into the RM Family Room, I first felt so concerned I was taking advantage. I was greeted by a lovely volunteer who saw the worry in my eyes and knew the signs of a careworn face. She offered me a juice and offered me to take a seat. She said that all parents and caregivers are welcome, no matter the reason for admission. I sighed... I drank coffee. I showered. I felt as normal as I could as a parent with a newborn who was hospitalized.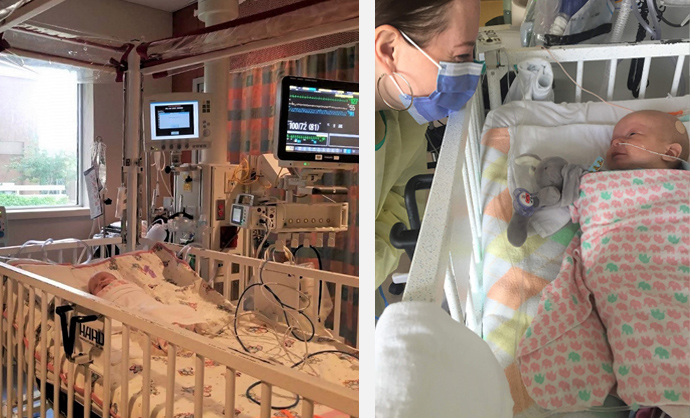 Jackie is one of the many caregivers that found comfort, care, compassion, and the daily essentials she needed while staying bedside with her newborn baby Arden as she battled a respiratory illness.
As a parent of a newborn who was hospitalized, I was so tired. While my babe was on a feeding tube for much of it, I needed to pump every two hours, she had her vitals every few hours and she still wanted to be cuddled. I was worried and exhausted. To get a wee snack and a coffee handed over to me to sustain me through the day was a blessing. I looked forward to that cart every single day. If you've ever known a new parent, you know the value of a hot coffee, a kind heart, and a good shower without interruption. While the hospital was helping care for Arden, I was cared for by RMHC-SWO.
Already a miracle baby, Jackie, and Kirk knew her strong personality would get her through. Surrounded by medical equipment larger than she was, the sound of oxygen flowing, and the constant beeping of machines, Arden had her mother by her side, and she grew stronger every day. Arden is now 3 years old and enjoying life back at home with her parents and big brother Andrew! While time has passed, Jackie and Kirk have not forgotten how impactful those moments in the hospital were.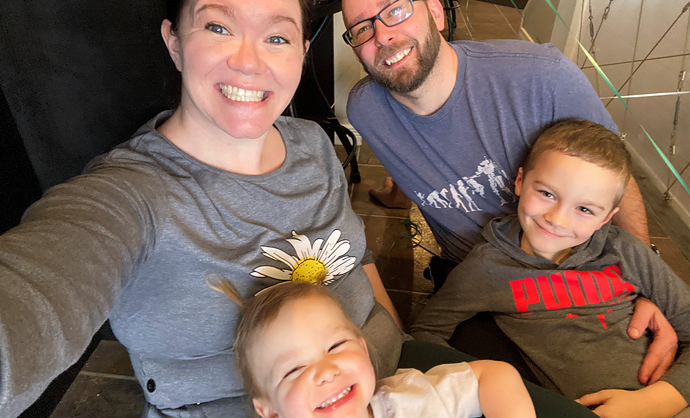 Dear Donors, Funders, and Stakeholders,

While I never want a family to worry about their child's health, I would reassure all caregivers that they are supported by RMHC-SWO while they are admitted and that services makes ALL the difference. I'm reminded of the Emily Dickinson poem I Shall Not Live in Vain.
It feels like the volunteers and services are meant to make things a little less achy, broken, or painful during our admission. Your continued support of these programs means more families have the peace and comforts that we had.

As a doula, I have seen many of my clients experience the benefits of both staying at RMHC-SWO, as well as benefitting from the Family Room and the Cart with a Heart. I know what difference is made to my doula families with preemies, as well as ill babes.
These families needed you and you gave them comfort.
Thank you, always. From them, and from us.
The Anger Family
Belmont, ON