When Every Second Matters
---
"Minutes and even seconds mattered, for mine and my baby's life…"

On March 2, 2022, at only 26 weeks pregnant, my husband Dane and I experienced the scariest moment of our lives when I started to bleed due to placenta previa – a dangerous pregnancy complication. Living hours from the proper care I needed to keep me and my baby safe during my pregnancy was a horrifying thought. Understanding that if I went into labour, or had a major bleed, it could cost me my life and my baby was terrifying.
Our hometown of Port Elgin did not have the specialized care I would need, so I was rushed to the closest hospital 40 minutes away. There, I was prepared for all the possibilities; delivering my baby at 26 weeks, or worst-case scenario, requiring a hysterectomy if the bleeding couldn't be controlled. I was stabilized enough to be airlifted to London Health Sciences Centre (LHSC), where my Ronald McDonald House (RMH) journey began.
Once I settled in with the care team in London, I felt relief knowing I did not need to deliver. With my degree of placenta previa though, I needed to remain close to a level 3 hospital for the remainder of my pregnancy. Thoughts overwhelmed us and we had no idea what to do – expensive hotels and Air BnB still wouldn't allow me to be as close as I needed to be. In the event of another bleed, minutes and even seconds mattered for mine and my baby's life.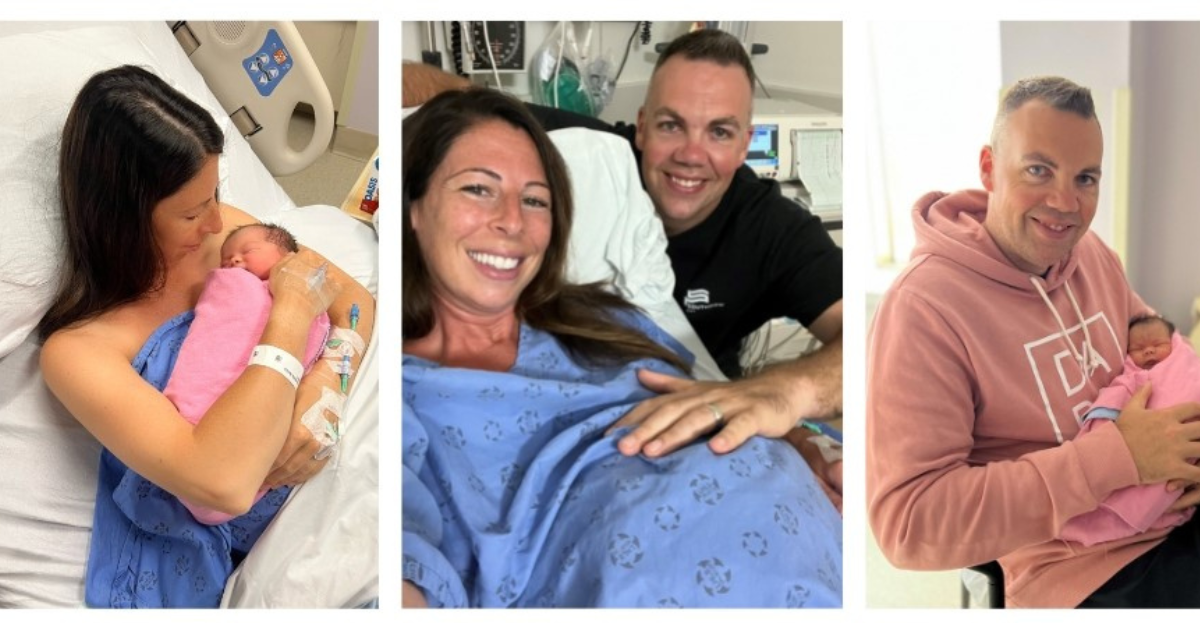 That is when the nurse practitioner on my care team recommended a new program at RMHC-SWO. RMH London has launched an antenatal program that welcomes high-risk pregnant mothers, and their families, to stay while receiving outpatient care at LHSC. This would be our new home.
I was greeted so warmly from the moment I walked through that big red door. I was in my most fragile state and afraid. Upset that I wouldn't be returning home for the remainder of my pregnancy, to set up my baby's nursery, or prepare for the baby's arrival…but RMH changed the most frightening time of my pregnancy, to some of the best memories.
As the weeks went on, the specialized care I needed was only steps away every time I needed it. Staying at RMH, so close to the hospital for the remainder of my pregnancy provided comfort knowing we were in the best hands, at every scary turn.
On May 22, 2022, our baby girl Sofia arrived and was healthy! Everything we had hoped for came true – baby and I were safe. Sofia made her arrival unexpectedly causing us to rush out of RMH in the middle of the night. Within a few steps, we were in the care of our medical team who delivered Sofia safely by caesarean section. Being that close to the hospital quite potentially saved our lives.
"Thank you from the bottom of our hearts. Your generosity has helped families like ours have a home-away-from-home when we needed it the most. Our stay at RMH changed our lives and allowed the safe and healthy arrival of our beautiful baby girl."
- Samantha, Dane, and Sofia