McDonald's Canada franchisees and crew across the country are ready to celebrate McHappy Day with you, an annual day of community giving in support of Ronald McDonald Houses and other local children's charities.
McHappy Day continues to play a large role in providing Ronald McDonald House Charities Southwestern Ontario with the funds needed to support our Houses and Family Room serving thousands of families each year. Since McHappy Day was first celebrated in 1977, McDonald's Canada, its franchisees, and generous guests have contributed nearly $66 million for Ronald McDonald Houses and local Canadian children's charities.
On McHappy Day, McDonald's® will donate a portion of ALL MENU ITEMS all day to help RMHC families.
MARK YOUR CALENDAR - McHAPPY DAY RETURNS MAY 10th
McHappy Day is also an opportunity to celebrate the giving that McDonald's Owner/Operators and Restaurant teams provide all year to Ronald McDonald House Charities!

BECOME A MCHAPPY DAY HERO!
Have you called RMHC "home-away-from-home", or know someone who has? Start a McHappy Day Hero online fundraiser in their honour! It's an easy-to-use online team fundraising program hosted on RMHC.ca. Create your "Team Fundraiser" for RMHC Southwestern Ontario, set a goal, invite friends and family to donate OR create their own team to help fundraise with you - embrace the power of community and help spread some McHappy!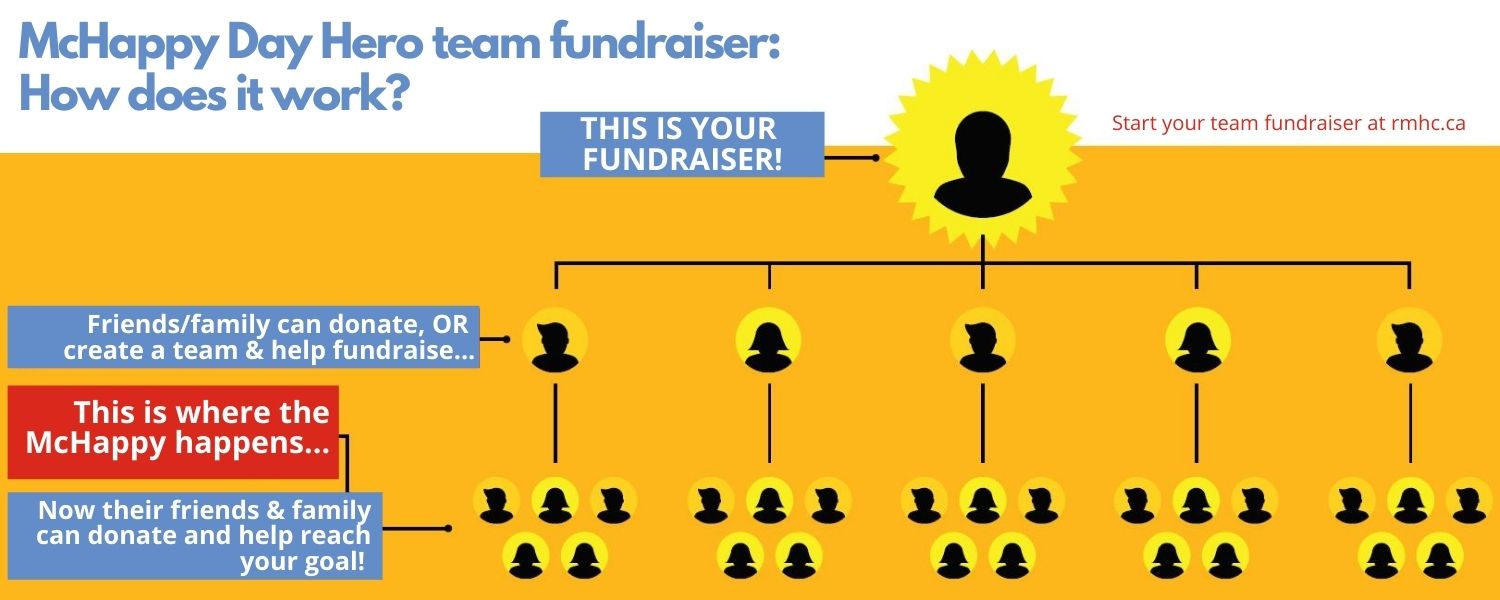 Questions? Contact Kelley Montfort at kmontfort@rmhc-swo.ca


WHO YOU'RE HELPING ON MCHAPPY DAY
Meet Jessica, one of the thousands of patients thankful to have their parents close by at RMHC-SWO while they're in-hospital...